One of my projects this week was boxing up Sweet Pea's 12 month clothes (overdue) and sorting out/washing her 24 month clothes. In amongst the clothes I washed was a shirt that I had worn and loved as a tyke. It most likely passed down through a few of my siblings as well.
I put Sweet Pea in it this morning and dropped her off at Grandma's on the way to class. Grandma recognized the shirt right away. :)
I hunted down a picture of me in the shirt, so without further ado, here is a comparison shot.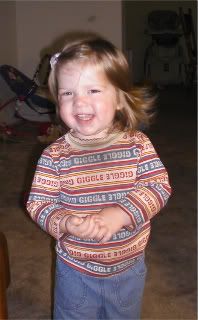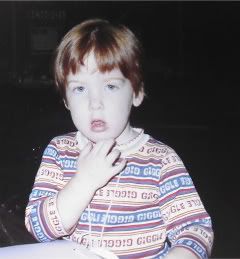 (No date on the back of the photo, but I think I'm about 3 years old here.. Sweet Pea is 20 months. Slightly different builds, you think?)